Forest Hills NY Real Estate Lawyer
Are you getting ready to or thinking about buying a new home or selling your existing one? The simple fact is that doing so consists of a lot more than just a simple business transaction. The laws involved with real estate transactions are best navigated by an experienced attorney. That's what you will get here at The Povman Law Firm: not only the expertise that is vital to ensuring that your interests are being looked after, but the focus and attention that you deserve.
Lenders have their own lawyers, and so buyers and sellers need theirs as well. Our
Forest Hills NY real estate lawyer
is here to be on your side. The other party in the transaction will have his or her own attorney. You need to be represented. All the I's need to be dotted and the T's crossed, and it's vital to make certain that everything you're entitled to is included in the contract. If you're the seller, you don't want to give up anything that you shouldn't. And as the buyer, you want what you're supposed to get. Sure, most parties intend to be fair. But even with the best of intentions, there can be small and even large misunderstandings. That's what our
Forest Hills NY real estate lawyer
is here to help prevent. Being a buyer, in particular, involves a lot of emotion. There is a tendency to be passionate about it, which is why people often end up making the decision in the first place. We certainly don't want to discourage that, but it must be tempered with pragmatism and rationality. Once the contracts are signed, it's too late. We're with you to ensure that those contracts are based on what you need and want.
Call our office and let our
Forest Hills NY real estate lawyer
be your partner in this process. You'll be glad that you did.
The Povman Law Firm
108-18 Queens Boulevard
Forest Hills, NY 11375
(718) 577-5711
By The Povman Law Firm
July 25, 2017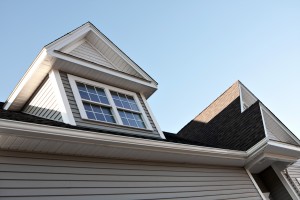 Blog Posts
Follow Us
Practice Hours
Wednesday
9:00am - 6:00pm
Evening appointments available upon request