Power Of Attorney in Forest Hills NY
Are you interested in granting someone you know the
power of attorney in Forest Hills NY
? Let the legal experts at the Povman Law Firm help you make the process swift and easy. We have proudly served the New York City Community and all of its surrounding areas for over 50 years, and we are ready to help you understand and initiate the process involved in granting someone you know the power of attorney. There are many situations in life that call for the availability of another person who can make legal decisions in your stead; let us help you make that possibility a reality so that you can rest that much easier!
We here at the Povman Law Firm are here to help you understand what it means to grant someone you know the
power of attorney in Forest Hills NY
. Power of attorney means you are giving someone else the capabilities to make formal legal decisions for you. But not all people who are given power of attorney are necessarily equal in power; there are different types of power that can be distributed, each with different levels of control. There is the general power of attorney, the special power of attorney, the healthcare power of attorney, and the durable power of attorney. Each form of power has different jurisdictions and possibilities, and it is imperative that you understand the ends and outs of these differences so that you can confidently make an informed decision as you consider granting these powers.
Let the friendly and experienced legal experts at the Povman Law Firm assist you with granting
power of attorney in Forest Hills NY
. After your time with us, you will not only understand all of the different types of power available to be distributed, but you will have a much better idea of how you might want to distribute these powers so that you can be prepared for any future scenarios on the horizon.
The Povman Law Firm
108-18 Queens Boulevard
Forest Hills, NY 11375
(718) 577-5711
By The Povman Law Firm
May 31, 2017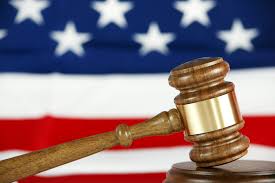 Blog Posts
Follow Us
Practice Hours
Wednesday
9:00am - 6:00pm
Evening appointments available upon request